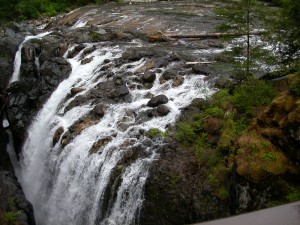 You know those days when you want to pull the covers over your head when the alarm goes off?  Or when you look at your schedule for the day or maybe for the week, and wonder how you will possibly make it through?  Or you've been awake since 3 am unable to fall back asleep until a few minutes before the alarm goes off?  We each have our own version of overwhelm and stress, though essentially they are all very much the same.
I find some days way more challenging for me than others.  At times there doesn't even seem to be any particular reason that I'm feeling so off and other days it is totally obvious.  I find all of them difficult to accept and maneuver through.  The darker and colder days of fall tend to make those kind of days even harder for me.  I find myself wanting to fix it by hitting the rewind button and going back to another time or hitting the fast forward to a much more comfortable place and time.  Anything other than being here now.
Self Inquiry and Honesty

As soon as I am aware of what is happening to me (which sometimes takes a while), I often ask myself "What is the opportunity in this kind of place where I feel tired, grumpy and plain out of 'the groove'?"   I'm pretty sure that many of you know what I'm talking about!
Honestly, this happens much more than I would like to admit.  How do I find my way through this kind of a day?
First, I have been learning and practicing to accept and allow what is really happening in this moment.  For example, when I find a way to settle down and be quiet, I say to myself, "This is where I am and I don't really like it at all."   I've learned that I benefit so much by first being honest with myself. 
Everyone else around me benefits too when I acknowledge and admit what is happening, as I am less likely to take out my frustrations on them.  Sometimes the very act of being honest with myself can change the entire experience and take the charge out of it completely or at least partially.
I continue by asking myself, "In what ways?"
"I feel tired, overwhelmed and that if I am asked to make another decision about anything I will burst into tears." (and sometimes I do give myself permission to have a good cry, which often can help unload a lot of the stress and overwhelm)
Most importantly I remind myself to take a breath and breathe…..as many times as I can remember to do so…….
I keep asking questions until I get to the centre of things even if is only for a moment.  And then I ask myself if I can be willing to still love and accept myself even when I'm feeling all of this stuff.  I sometimes feel resistance to this entire concept and I notice that too.  I give myself the opportunity to feel the resistance and what it is about. When I can, I make a choice to allow the resistance to let go.  It can be pretty hard some times and that is okay too.
Narrowing Down the Focus
Then I narrow my focus down as much as I can given all of my circumstances and committments and figure out what absolutely has to get done and what can wait.  I've learned over time that there are usually a number of things that I was pressuring myself about and thought were absolute, that really can wait.  Then I figure out what I can do, however big or small, that would feel supportive of myself in this moment.
Supportive Ideas

On Sunday when we had no committments for the day and I was exhausted, I listened to and honored what my body was telling me.  I went back to sleep until 1:45 pm!!  I know, I amazed myself too!  And I felt way better when I did finally get out of bed.
On a week day when there are more plans, maybe it is a cup of tea and a book, or a hot bath in the middle of the day or at the end of the day.  One of my favorites and most useful activity is walking or simply being out in nature.  I find walking gives me the opportunity to move at whatever speed I am feeling and I almost always feel different by the end of the walk.
On the days when I only have short periods of time, I use those few minutes to meditate and centre again and I make a plan for how I can really nuture myself at the end of the day. There are times too when watching a movie or disappearing into a book is the right solution for me.  I get curious about what will feel the the most nurturing and supportive and I give myself permission to partake, knowing that this funky place too will shift.
The key is to find some way to honor and acknowledge whatever it is that you are experiencing with as much acceptance and compassion for yourself as you can find.  If you find this challenging, think of how you would support your own child or close friend in this kind of situation.  If this is unfamiliar and new to you, be curious as to what will feel the most supportive and nurturing for you.  It may be different at different times or it might be the same every time.
I've also learned that these kind of days do not last forever either!  Sometimes it is only a portion of a day and sometimes it will slowly shift so that by the end of the day you wonder what happened earlier.  And sometimes it will last longer.  Ask for help, talk with a close friend or whatever eases you in these times.  Be curious what it is that you can do for yourself that will be nurturing and support you the most and find ways to do it!  You are worth it!