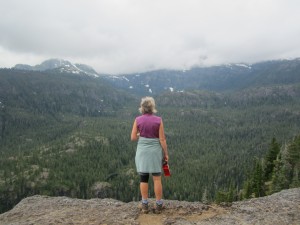 "Breakdowns can create breakthroughs. Things fall apart so things can fall together." ~Unknown.
I'm recognizing in the first few days after a healing crisis, when my body decided to take a huge rest by eliminating everything from my gastro-intestinal tract, along with removing all the potential energy that allows me to carry on my everyday life, is that I'm really not in control like I want to think that I am.
I feel so much emptiness, or what I want to call 'space' inside. It's as though something huge has been released, though I'm not even sure what it was. I feel a bit disoriented like I'm starting at a completely different place right now.
Everything has slowed dramatically. I move more slowly from feeling weak, and even my thoughts have slowed considerably. They aren't rushing through my mind with the intense speed that they normally do, though I wouldn't even be able to recognize that if they weren't slower now.
It's like the game has changed and I'm not really sure how I am to be playing it right now.
I feel a bit excited, though mostly curious about it all. The possibility of change is something I often love to experience, though I usually have a bit more of a part in how that happens. This time I feel more like the bystander who is put into a new play not knowing exactly what just happened in the previous scene.
I have a great opportunity to be in present moment in a new way. It's as though the healing crisis has opened another doorway into a deeper sense of being with myself and with the world. I'm willing to flow with it and see where we go.
What is happening in your life that is opening a doorway, leading you into new places and a deeper possibility of letting go into present moment?