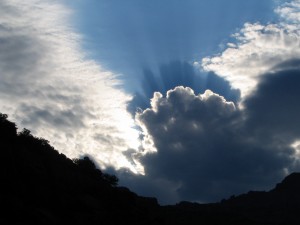 I've recently experienced what I want to call a healing crisis. Some might choose to call it the 24 hour flu. I'm choosing healing crisis because I know that my body knows more about what I need and don't need than I do.
I spent most of one night alternating between waves of chills and sweats combined with an unknown number of trips to the washroom. By morning all I could do was to recognize that I was not going anywhere but to bed. I was drained and emptied of every bit of energy reserve. I was able to surrender to what my body was requiring and demanding…..sleep.
The most difficult part of the experience was asking for help. The thought of going any further from my bed to the bathroom was out of the question and I knew that I was needing to rehydrate soon.
As a mom and healing practitioner for the majority of my life, my comfort level is helping others, not in asking for help myself. I can step in and do anything for anyone else with complete willingness and desire. When it comes to me asking for help, which included recognizing that even looking for my electrolyte stash felt like the most enormous task I could imagine for the day, I realized how difficult it is for me to be able to receive and to ask for help.
I learned early on that I needed to be able to do life on my own and that meant every part of it. Over the years I have slowly been able to ask for help with more ease in certain parts of my life, like repairing things in my house or car, or getting work done around my house. However, asking for someone to actually take care of my personal needs is so out of my comfort zone.
Fortunately, a long time friend from out of town was visiting and we already had plans to get together. I was pretty confident that I could ask her to help out and at the same time forgo our previous plans we had made.
It was perfect: I was able to admit my difficulty in asking for help and cried as I expressed that to her. She did all the little things that I couldn't imagine being able to do and I felt such deep gratitude for her presence and giving.
I am in awe of how life lessons can be found everywhere. In my moments of weakness I found the strength to ask for help, which I would never be able to do when I am feeling strong. And yet it took amazing inner strength for me to admit that I needed help from someone else in that particular moment.
Is there any area in your life that you have difficulty in asking for or receiving help?
Namaste'